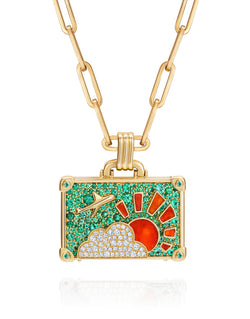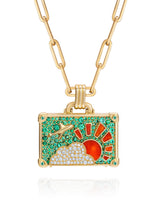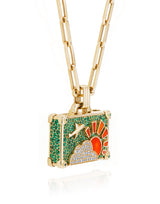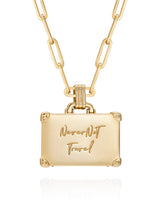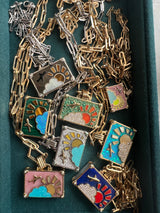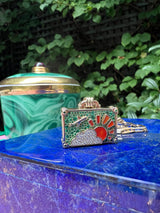 'Colombian Beauty'
SKU: NNT-539
Gorgeous 'Colombian Beauty' yellow gold suitcase necklace takes your breath away and transports you to the most desired places.
14k yellow gold large suitcase with emerald pave  from the front and the sides of the necklace, diamond pave cloud and orange Cornelian sun and the sun rays.
Comes with 50 cm thick chain. 
Dimensions of the suitcase: 3cm length x 2cm height x 0.5 cm width pendant, 14karat yellow gold