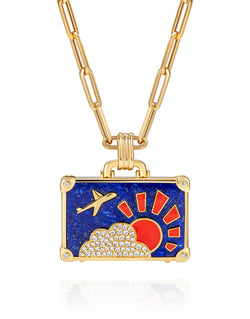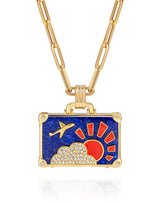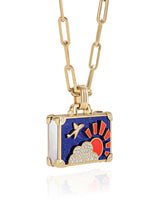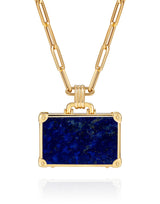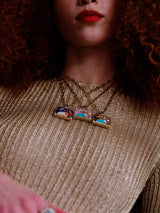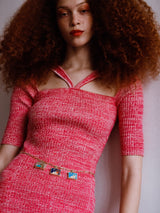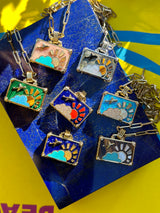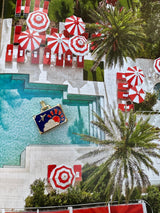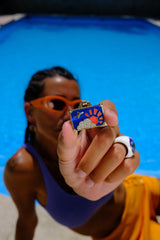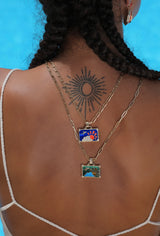 'Midnight In Asia'
SKU: NNT-522
Beautifully crafted in yellow gold this three- dimensional gemstone luggage will travel with you everywhere and will be your best companion.
Necklace features lapis lazuli central stone, diamond corners, diamond pave cloud, white mother of pearl sides, red enamel sun and gold airplane.
Dimensions: 3cm length x 2cm height x 0.5 cm width pendant, 14karat yellow gold
Thick Chain 50cm
Each lapis lazuli stone is sourced individually and colour may vary.