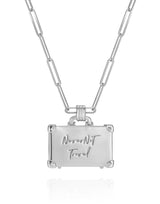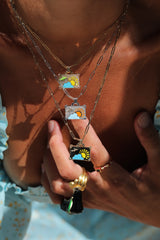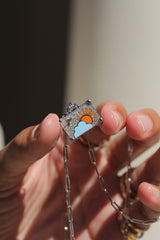 'White Diamond Weekend Trip'
SKU: NNT-226
This small but feisty luggage is full of sparkle and joy for short trip weekend vacations.
Necklace is set in white gold, white diamond pave, blue sapphire corners and enamel details.
Back side of the necklace has "NeverNoT Travel" engraving.
Dimensions 2cm length x 1.3cm height x 0.45 cm width pendant, 14karat yellow gold
Thick Chain 44 cm.