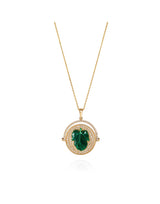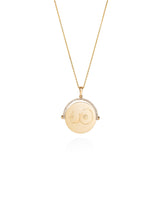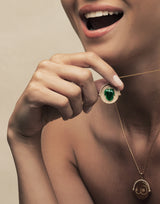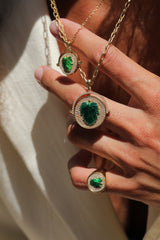 Hide n Seek – Ready 2 Display Double sided pendant
SKU: NNT-30
We love this large pendant with Diamonds and green Enamel leaf encrusted with 18k yellow gold, adding enticing elegance to any look.
The fig leaf historically represented a form of censorship. Converting it into symbol of joy, Hide n Seek Collection evolves around the idea of liberation. These pieces are a modern reinterpretation of the concept, in the most controversial, yet glamorous way.
Made of precious materials, in gold or set with diamonds Hide n Seek assortment of luxurious fine jewellery will guarantee eye-catching appearance on every occasion: fancy champagne party or casual gathering.
Explore Hide n Seek Collection of fine pieces and enjoy worldwide delivery.