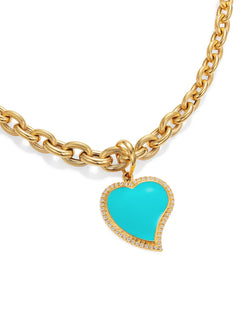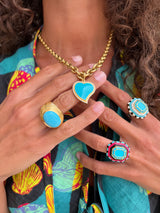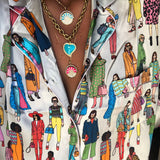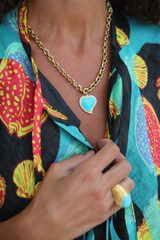 'Show N Tell' - Ready 2 Enlarge pendant
SKU: NNT-61
'Show N Tell' collection, or otherwise allusions about Love, with it's heart shaped pendants, puts together signature pieces you'll never take off.
Stand out form others and wear this 18k hand made yellow gold pendant with diamond pave and sky blue enamel.
Thick handmade chain can be worn as a bracelet as well.
weight of the chain - 29 grams